February 22nd, 2008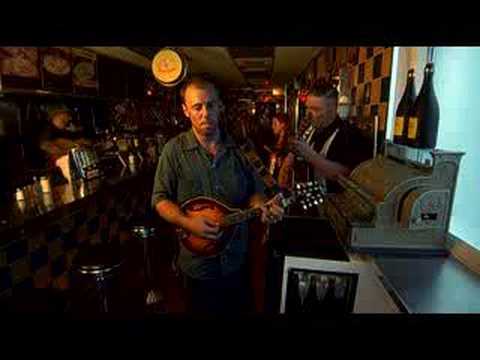 There's something remarkably honest about the United Steel Workers of Montreal. Far from being a contrivance, their country and bluegrass music feels earnest and appropriate, and nowhere is that more obvious than in the new video for their song "Émile Bertrand."
This elegy for the lost working-class life of Montreal's southwest is named in honour of the Émile Bertrand restaurant, a snack bar at Notre-Dame and Mountain that was famous for its home-brewed spruce beer. It closed in 2006 when its owner, Barbara Strudensky, died of cancer, so the USWM filmed their video in Point St. Charles' Paul Patates, which has inherited Émile Bertrand's legacy — and spruce beer. "Dreamin' just comes easy when work is just too hard to bear," croon the USWM's vocalists, Felicity Hamer and Sean Beauchamp, as the video cuts between present-day scenes of the Lachine Canal, St. Henri and Point St. Charles and historical photos of Griffintown.
There's something about this landscape that invites nostalgia. Maybe it's the unexpected tranquility of the canal and the brooding ghosts of industry along it. Five years ago, when I lived in St. Henri, I lay awake at night listening to the mysterious clanging of trains in the nearby railyards. Those solitary moments, more than anything, are what I remember about living in the city's southwest.
Both comments and pings are currently closed.
RSS 2.0
One comment
Danton says:

Pas touche à Griffintown

February 28th, 2008 at 4:48 pm