March 27th, 2009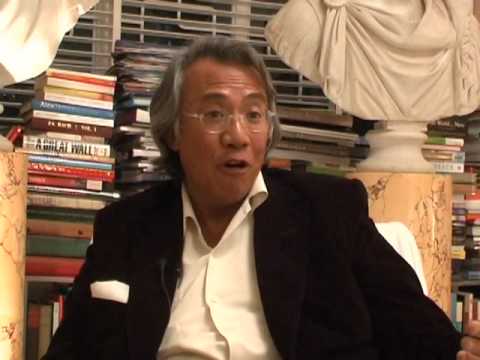 I never thought there could be another major newspaper that would make the Montreal Gazette seem hip and with-it — but then I started reading the South China Morning Post. Whereas the Gazette at least tries to overcome its fuddy-duddy image as the newspaper of record for grey-haired West Islanders (sometimes quite successfully, as in the case of On Two Wheels, its insightful bike blog, or Andy Riga's new city life blog), the SCMP has almost willed itself into irrelevance. Its website still hides behind an overly-restrictive paywall and it has made only the most hesitant steps towards new media. What it desperately needs is something like the New York Times' City Room, but the SCMP either doesn't have the resources or the will to do that.
But there's hope. Earlier this month, the SCMP teamed up with entrepreneur and cultural critic Sir David Tang to host a forum to discuss the future of the West Kowloon Cultural District, a government-led effort to turn a swath of reclaimed land into a centre for the arts. The forum will be led by a panel of international cultural elites (see below) but the public will be able to ask questions. Interestingly, the SCMP has asked readers to send in their questions via YouTube, and the best of these will be shown at the event. The response hasn't been overwhelming, to say the least (just three people have posted videos so far), but at least it's an opportunity for those who might not normally attend a forum like this to make themselves heard.
I'm tempted to post a question myself, if I can think of a way to boil down all of my concerts about West Kowloon into a single coherent sentence. The entire project is terribly misguided, an opinion shared by just about everyone but the government itself, and the current discussion is as much about how to avoid a complete disaster as it is to create a successful cultural district. The official plan calls for three large theatres, a 10,000-seat performance venue, four museums, an art exhibition centre and at least four public plazas. Unfortunately, if that's the recipe, the final product will be an utterly indigestible mishmash of giant mega-projects, not a lively and creative neighbourhood. It's a bureaucrat's vision of culture, the skin without the bones, an entire neighbourhood of Lincoln Centres and Places des Arts.
International experts to join debate on cultural district plan
Kevin Kwong, South China Morning Post
March 18, 2009

Nine leading cultural figures from around the world will fly into town next month for a one-day open forum on how Hong Kong can make the West Kowloon Cultural District a success.

Organised by businessman and cultural critic Sir David Tang Wing-cheung and to be held at the Hong Kong Academy for Performing Arts on April 18, How We Can Make a Success of It will welcome questions from the public on how the city can best go about building and managing the HK$21.6 billion project.

Joining Sir David on the expert panel will be Sir Clive Gillinson, executive and artistic director of Carnegie Hall; Thomas Krens, a senior adviser to the Guggenheim Foundation; Sir Nicholas Serota, director of Britain's Tate art galleries; Mark Jones, director of the Victoria and Albert Museum; Charles Saumarez Smith, chief executive of the Royal Academy of Arts; Dame Vivien Duffield, the chairman of the Royal Opera House Endowment Fund; Michael Lynch, director of the Southbank Centre; Julia Peyton-Jones, director of the Serpentine Gallery; and Tim McFarlane, managing director of the Really Useful Company Asia-Pacific.

(…)
Tags:
Hong Kong
,
Kowloon
,
Media
,
Montreal
,
Redevelopment
,
Urban Design
,
West Kowloon Cultural District
Related Posts
You can skip to the end and leave a comment. Pinging is currently not allowed.
RSS 2.0
3 comments
Michael says:

Hello there. Found a Twitter link to your blog. Please do post a question. It would be very much appreciated and I know Sir David wants to hear as many opinions/questions as possible. — Michael

March 27th, 2009 at 11:32 pm

Christopher DeWolf says:

Thanks for the reply, Michael. I'll post posting a question sometime next week.

March 28th, 2009 at 2:10 am

Richard Lander says:

Chris

Well spotted about the SCMP, its an absolutely appalling newspaper, the Sunday version is even worse. It didn't used be like that but its mostly down to the owners. Check out ntscmp.com for some background information.

April 12th, 2009 at 5:05 am
Leave a comment