October 31st, 2011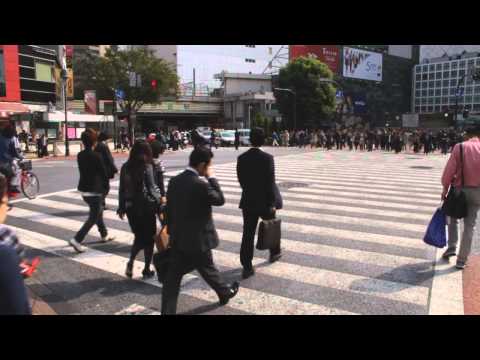 Gary Hustwit clearly wanted his new documentary, Urbanized, to get more people talking or writing about cities. But he might not have expected the very literal way that admirers at Field Notes, a stationery company, would help facilitate that goal — by supplying notepads branded with the film's logo to audiences attending early theatrical runs.
According to info printed inside, the notebooks, which are like disposable Moleskines, were inspired by "the vanishing subgenre of agricultural memo books", boasting "innards printed on a Miller TP104 28″ x 40″ 2-color printing press," and were inevitably produced in Portland, Oregon — capital of all that's preciously artisanal. It's not exactly surprising that any tribute to Hustwit would come in the form of such obsessively crafted items; his first two films, Helvetica and Objectified, have attained a certain cult status among font geeks and industrial design nerds, respectively.
Urbanized, the third in Hustwit's so-called "design trilogy," has a slightly different valence. There's a definite utilitarian logic in the decision to value Helvetica over another font, or in thinking about how to craft a tool or household object. But urban design impacts many more lives on a scale orders of magnitude larger than either.
As the film chronicles, that realization has forced a once-distant discipline to consult, increasingly, those whose lives it affects. Many of the ideas the documentary presents underscore Hustwit's enthusiasm for such engagement — whether initiated by planners and architects or their erstwhile subjects. "You have book clubs," he implored, after a recent screening in Manhattan, "start city clubs!" Urbanized could be seen as a simple, layered presentation of world cities' design choices — but to the extent that the documentary moves in any one direction, it's as a meditation on how and why urban design should be democratized.